Coffee table art books of Outdoors
and 
Sports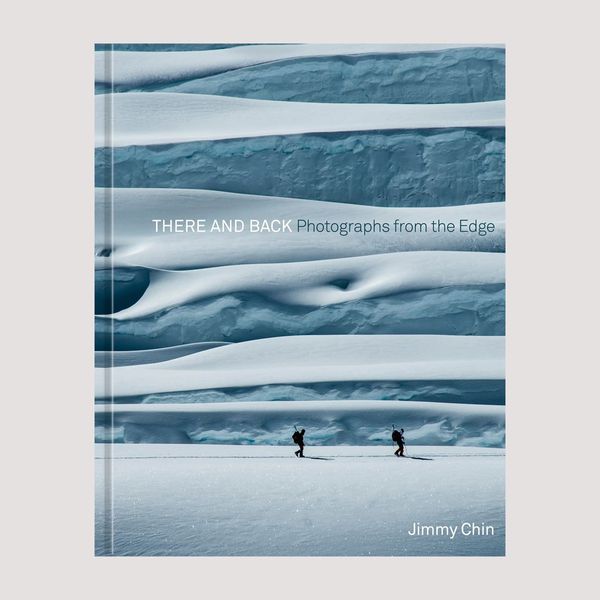 Jimmy Chin is the Academy Award-winning director of Free Solo as well as an incredibly skilled climber and mountaineer in his own right. Chin has made first ascents of ​​Chad's Ennedi Desert and Antarctica's Queen Maud Land, climbed El Capitan in Yosemite in one day (fifteen different times), and even skied down Mount Everest — and he's compiled photographs from many of these adventures, along with stories, into his first book. —Maxine Builder
Africa's thriving, vibrant surf culture is captured in this book — compiled by South African surf company Mami Wata. The book covers 18 different coastal countries and is made up of stunning full-bleed images, essays from some of Africa's most prolific thinkers and writers, and profiles of some of the continent's most talented surfers and skaters. The book also does good: 100 percent of the proceeds from the book go toward two African surf therapy organizations. —Tembe Denton-Hurst
If racing down the face of a 70-foot-tall wave off the coast of Portugal sounds like a lifelong dream rather than a nightmare, you'll appreciate this ode to big-wave surfing written by Hawaiian-born surfer Kai Lenny. Lenny shares stories and jaw-dropping photographs from his own escapades — including the time he successfully surfed that massive wave in Nazaré — alongside the experiences of 30 other big-wave surfers who have ridden giants across the globe, from Jaws in Maui to Teahupoo in Tahiti. —M.B.
Coffee table art books of Photography
Photo: Publisher
British photographer Martin Parr has been cataloging Grand Slam tennis tournaments from Wimbledon and the US Open since 2014 with exclusive backstage access. Now, he's sharing 85 of his favorite photographs in this new book, which includes shots of players, fanatic fans, and more.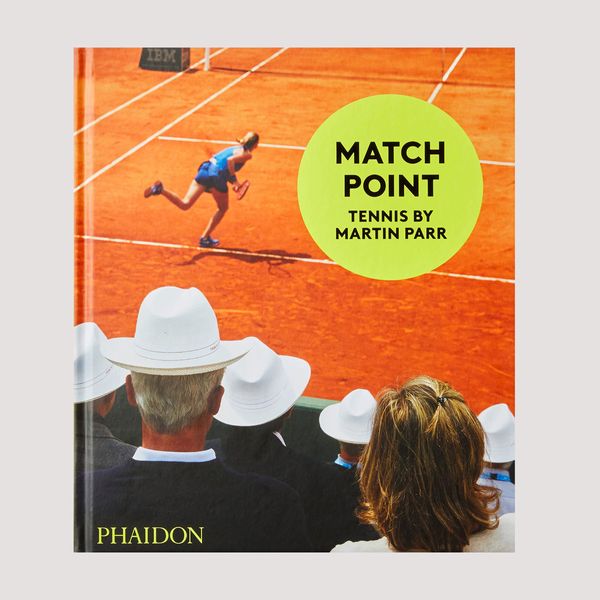 Recent episodes of the basketball podcast Cookies Hoops have covered espresso martinis and Mayor-elect Eric Adams as well as Ben Simmons's beef with the Sixers and why the Boston Celtics are in shambles this season. The Joy of Basketball, written by the podcast's co-hosts Ben Detrick and Andrew Kuo, is just as freewheeling and surprisingly informative. The encyclopedic entries range from "Africa" and "Barkley, Charles" to "Knicks 4 Life" and "Snitching" alongside brightly illustrated charts, like a matrix demonstrating "The Kardashian Blessing Through Those Who've Dated Them." —M.B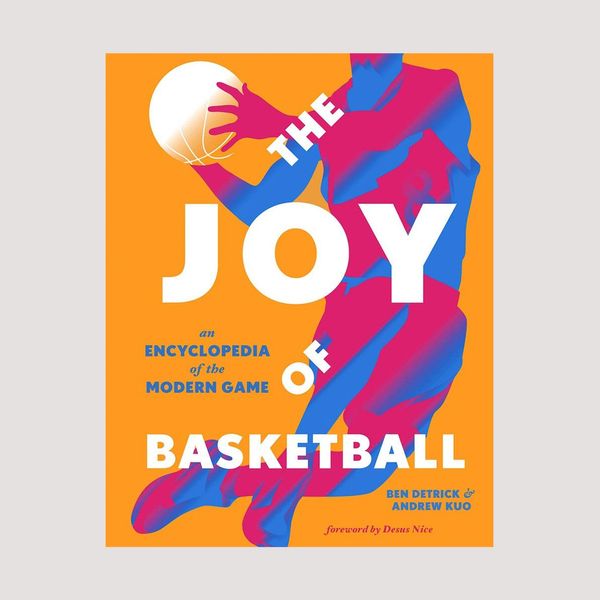 If you couldn't get enough of Juergen Teller's off-kilter photoshoot of actor Steven Yeun and other celebrities for W magazine, you'll love his latest book of photographs that includes never-before-seen outtakes from iconic shoots with Cindy Sherman, Marc Jacobs, Victoria Beckham, and more. The 608-page tome, which covers over 30 years of work, features wry and humorous annotations by and commentary from the master himself. —Lauren Ro
Gillian Laub has spent much of her career documenting conflict, from the second intifada to still-segregated communities in the American South. But in 2016, her focus turned toward her own family, as her parents, sister, brother-in-law, and nephew became devout Trump supporters. Family Matters is the result — an intimate portrait of her close-knit family over 20 years, even as Laub reckons with their differing political views. —M.B.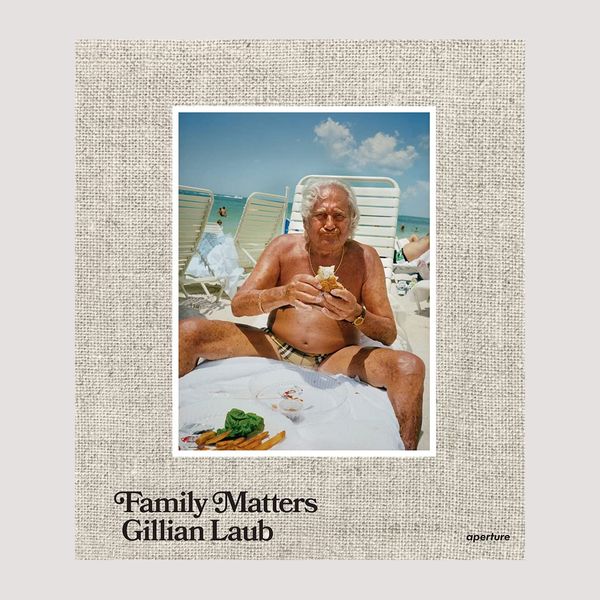 Coffee table art books. Slim Aarons
Slim Aarons's photography is synonymous with glamour, so a book on style comes as no surprise. Along with early black-and-white fashion photography and portraits of designers (like Oscar de la Renta, Emilio Pucci, Mary McFadden, and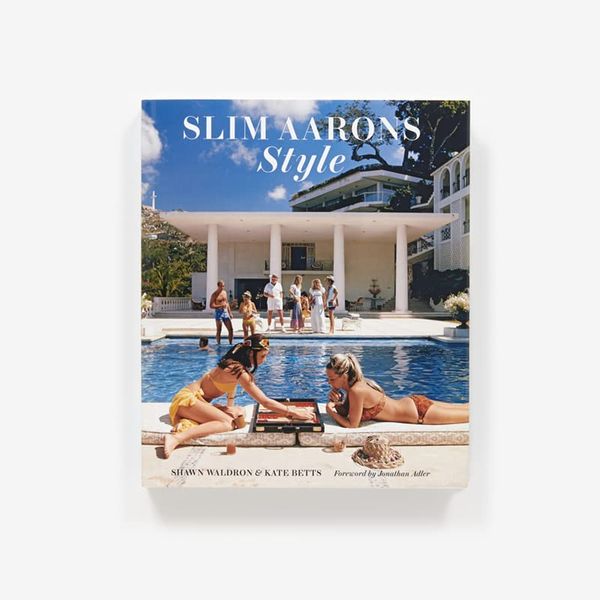 Lilly Pulitzer), the book also features never-before-seen images and insights from fashion historians. —Arielle Avila
For the person who missed Fashion Week, here's a star-studded anthology of fashion images from Annie Leibovitz with an introduction by Anna Wintour. The tome includes 350 images from her work with Vogue (many of which were previously unpublished), featuring everyone from RuPaul to Rihanna. —Dominique Pariso
Celebrate the Polaroid renaissance with this survey of the instant camera's more than half a century of history as a tool for artists. The photo book features contemporary and historical images, including works by David Hockney as well as Andy Warhol's Polaroid portraits of celebrity subjects like Jean-Michel Basquiat and Debbie Harry, and its pages are edged in shiny silver that mimics film packaging. —Erin Schwartz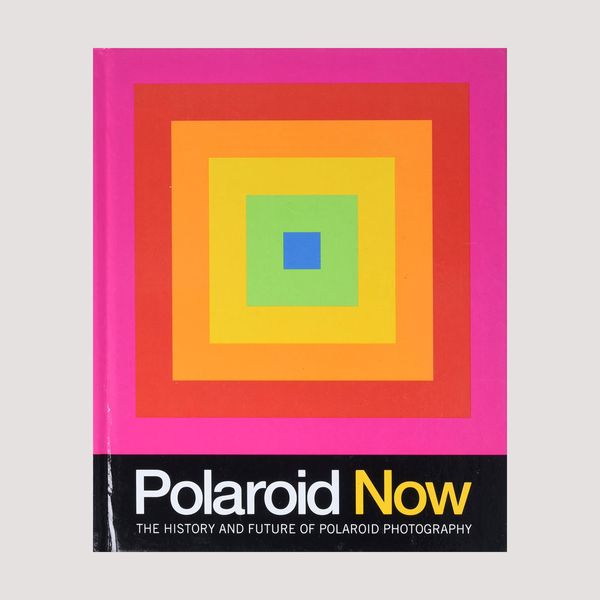 Coffee table art books. Cookbooks
and 
Food
For easy-to-make recipes, this serves as a back-to-basics, foundational cookbook with recipes for pastrami roast chicken, chorizo and chickpea carbonara, and much more. The mouth-watering meals come courtesy of Molly Baz, a Bon Appétit alum, who includes her signature take on Caesar salad called Cae Sal. The cookbook is actually meant to make you a better cook beyond just the recipes in it — throughout, there are QR codes you can scan to see videos of Baz doing more complicated techniques firsthand. —Ambar Pardilla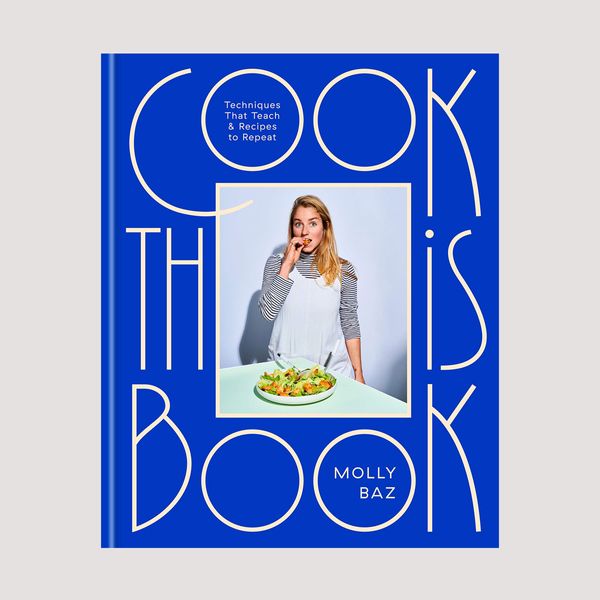 Through essays from talented and diverse voices (Sarah Ladipo Manyikanda, Zoe Adjonyoh, and Lazarus Lynch, to name a few) and lush photography, Black Food, interweaves the culinary traditions of the African diaspora with the complexities of gender, race, religion, and spirituality. The book's sumptuous recipes for dishes like cassava cakes and plantain crisps are equally thoughtful an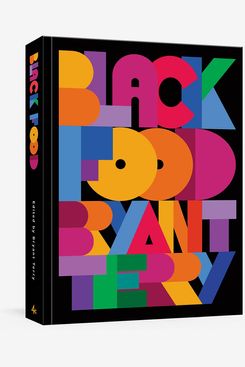 d satisfying, making it at home on both kitchen shelves and coffee tables. —Crystal Martin
British architectural designer John Pawson, who's known for his minimalist work, has written a cookbook with his wife Catherine inspired by their home in the Cotswolds. Built over five years, Home Farm is the culmination of the designer's simple and elegant aesthetic, and the 100 recipes in the book reflect the couple's love of home cooking and entertaining at their rural retreat for family  and friends. —L.R.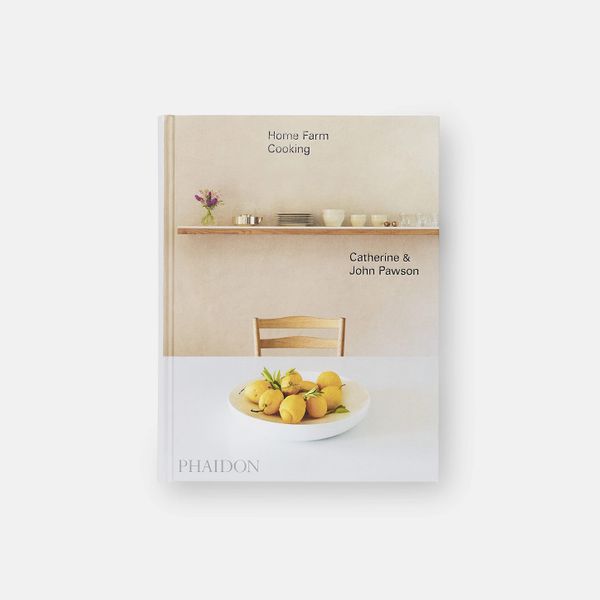 Michelin-starred chef Brandon Jew delves into the past, present, and future of Chinese cooking in America through 90 recipes. Each is accompanied by stories about their origins and his own family history in Mister Jiu's in Chinatown. It's as much an intimate portrait of San Francisco's Chinatown as it is an esteemed cookbook. —A.A.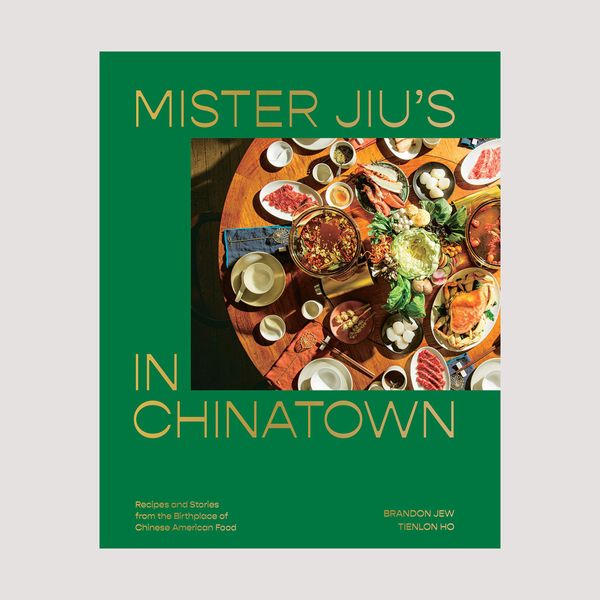 Coffee table art books of Music 
If you ever wondered how Method Man brushes his teeth or wanted to see Fat Joe playing softball, then this insider's look at rap royalty is definitely worth snagging. There's plenty of conversation starter fodder with photos of Wu-Tang Clan, Biggie Smalls, and a Tribe Called Quest. The book features over 300 images from over two decades captured by photographer Sue Kwon, who started out at The Village Voice and went on to shoot hip-hop artists for labels like Def Jam and Sony. —A.P.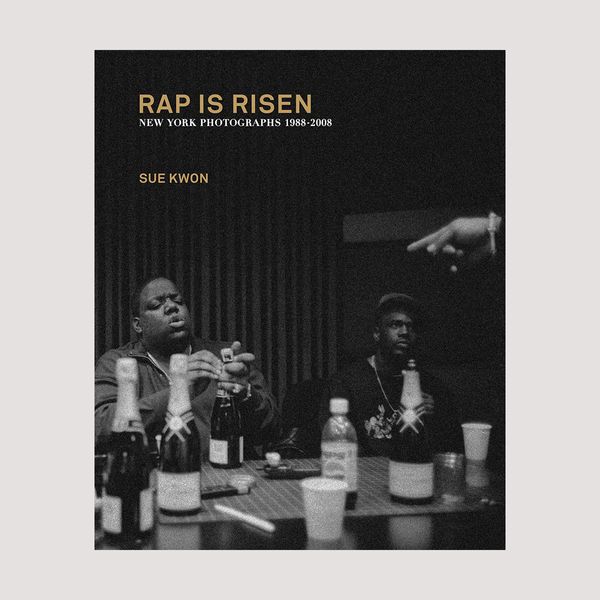 For the Beatlephile in your life, The Lyrics pairs 154 of Paul McCarney's s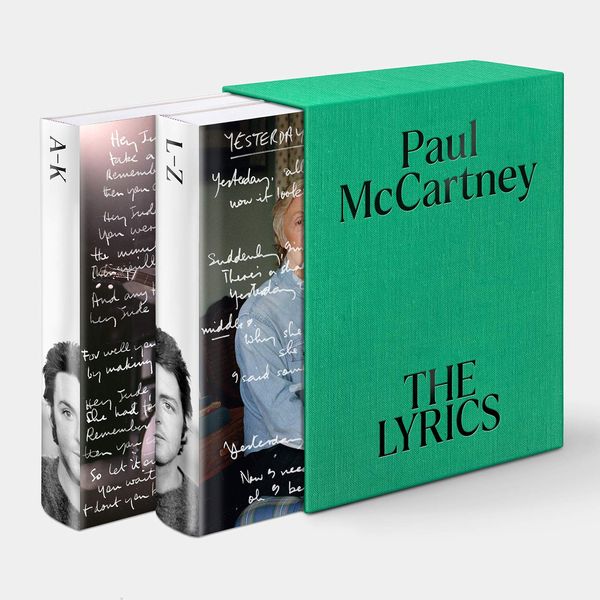 ongs alongside first-person stories and handwritten texts, photographs, and paintings from the singer's personal archive. —D.P.
Coffee table art books of Art
This is the accompanying exhibition book to Museum of Fine Arts, Boston's exhibit "Fabric of a Nation: American Quilt Stories," now on view through January 17, 2022, which traces the rich history of quilt-making in America. The book includes 58 works of textile art spanning 400 years pulled from the museum's collection, with histories, personal narratives, and more from American makers of European, African, Native, and Hispanic heritage. —L.R.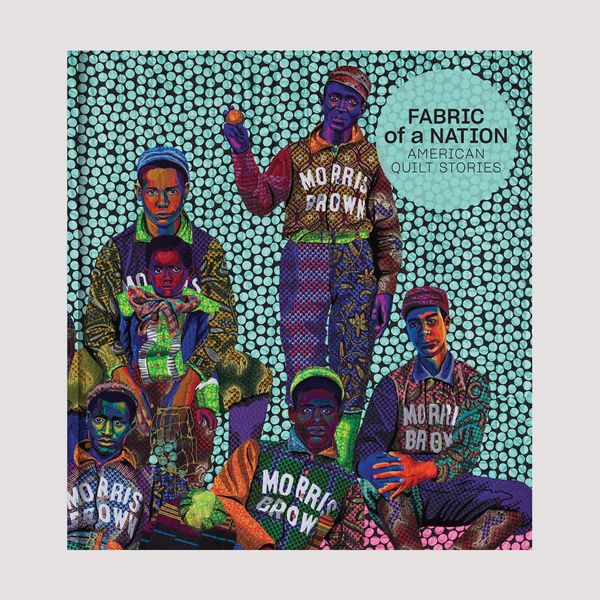 Anyone who was anyone (and somewhat stylish) found themselves staring up at one of KAWS's massive sculptures during his exhibition at the Brooklyn Museum earlier this year. Though the exhibit has long since moved on, Instagram photos — and this coffee-table book — endure. This book includes some of the artist's best-known work along with behind-the-scenes drawings and sketches and exclusive images of the artist at work. There are four different covers to choose from, all of which are limited edition, and thus, incredibly giftable. —T.D.H.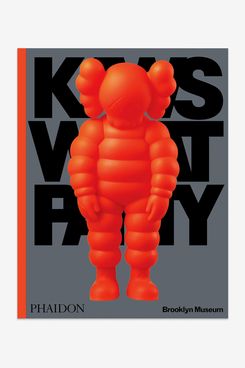 For the art curious and aficionados, there's the Ultimate Art Museum, which imagines the world's ultimate art museum conceptualized and curated by London-based curator Ferren Gipson. Judy Chicago sits next to Miriam Schapiro, and Frida
 Kahlo's "The Two Fridas" is nestled next to Yue Minjun's "Contemporary Terracotta." It made our list of best Black coffee-table books earlier this year, with Black Art Library founder Asmaa Walton calling it the most exciting book she's acquired this year. —T.D.H.
From renowned artist David Hockney comes a collection of spring landscapes, all drawn on his iPad during lockdown while at his home in the Normandy countryside. And if you have an iPhone, you can scan images to play a paired animation (though we think this one is lovely enough on its own sans smartphone). —D.P.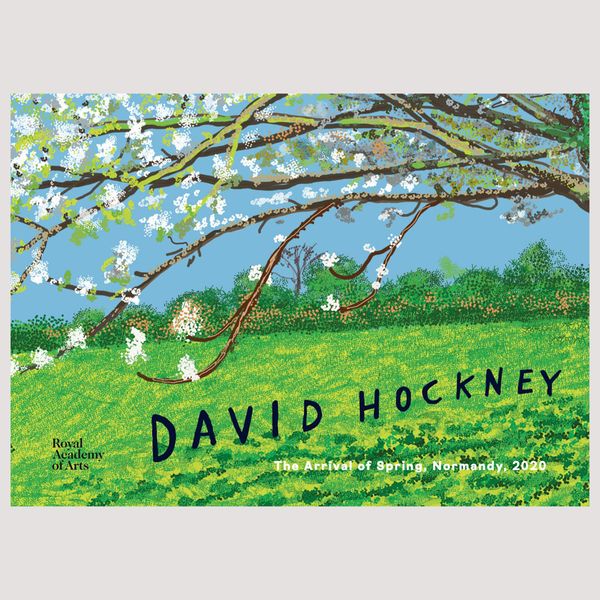 A posthumous tribute to artists Christo and Jeanne-Claude, who since 1961 dreamt of wrapping Paris's Arc de Triomphe in their signature draped fabric and red rope. The book gives fans a behind-the-scenes look at the mammoth temporary art installation that took 60 years, 25,000 square meters of recyclable fabric, and 3,000 meters of rope. It includes original sketches, technical data, and exclusive ph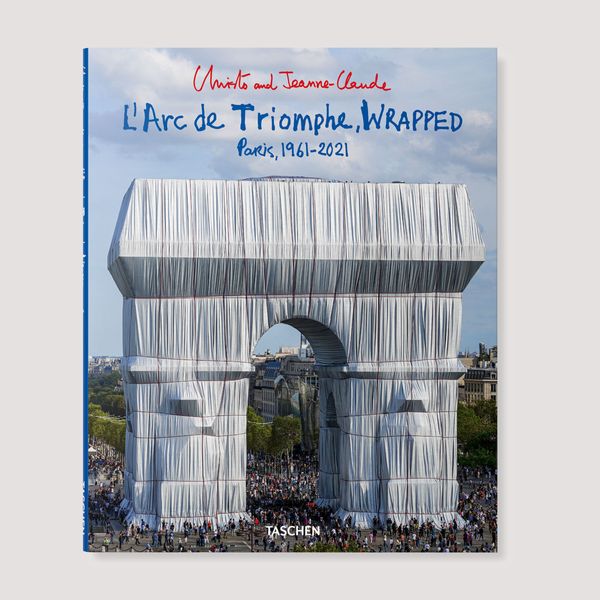 otography. —Liza Corsillo
$18 AT AMAZON
Judy Chicago is most known for being a force behind the 1970s feminist art movement; you can find her massive installation The Dinner Party on permanent exhibition at the Brooklyn Museum. This book offers an overview of Chicago's career, including reproduced sketchbooks and journals showcasing the process behind her greatest works. —A.A.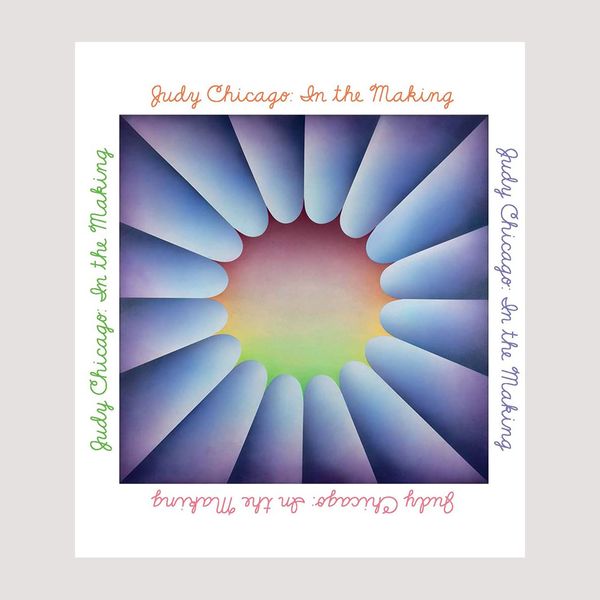 Taschen's large-format 624-page survey of Frida Kahlo's work gives readers an insider view of one of art history's most iconic painters. Including masterfully reproduced images of all 152 paintings by the artist (some of which until now could only be seen in private collections), diary pages, letters, and hundreds of photographs taken by famous photographers like Edward Weston and Manuel and Lola Álvarez Bravo. Kahlo's self-portrait "Diego and I" just sold at Sotheby's auction for $34.9 million, making it the most valuable work of Latin American art ever sold at auction. This book sheds light upon her entire oeuvre, her life, and her spectacular enduring popularity. —L.C.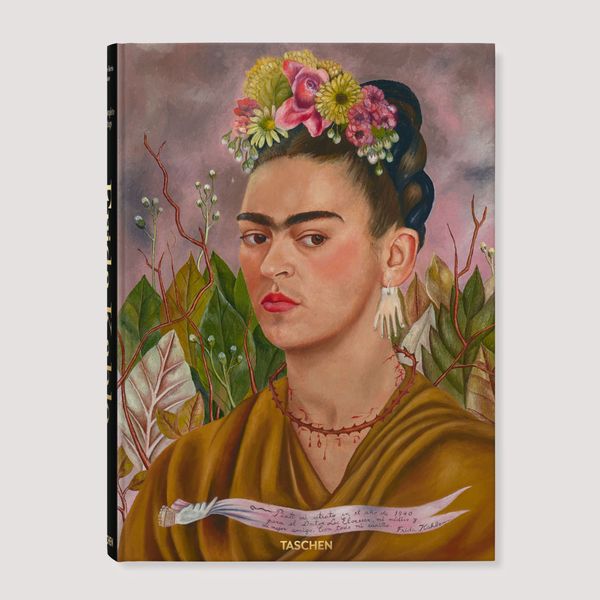 Released in conjunction with the first major U.K. exhibition of visual activist Zanele Muholi's work at the Tate Modern in London, this book spans 20 years of the artist's photographic and activist practice. Muholi gained prominence in the early 2000s photographing Black lesbian, gay, bisexual, trans, queer, and intersex individuals free from a hetero-patriarchal gaze. The book includes the series of portraits that launched Muholi's career as well as the intense self-portraits that cemented it. —L.C.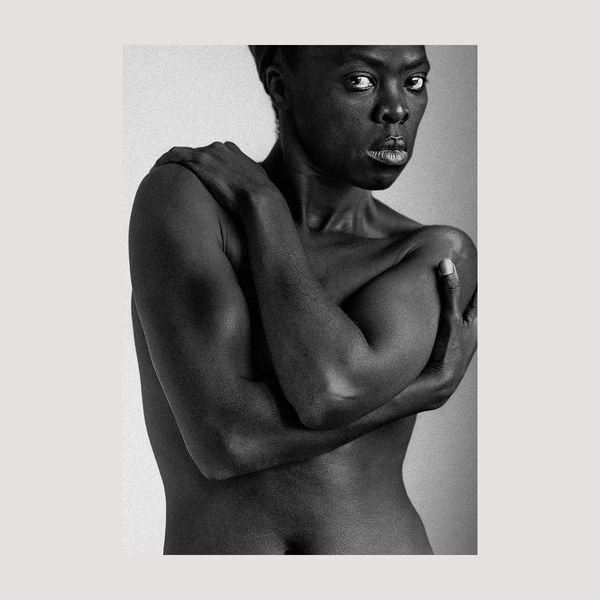 The UmuEze Amara Clan and the House of Obafemi tells the story of two fictional aristocratic Nigerian families living in a world untouched by colonialism and the slave trade. The narrative is told by Ojih Odutola through words and life-size charcoal and pastel illustrations. The book is an excellent introduction to the artist's work and includes her original sketches and notes as well as several insightful essays by noted writers and critics Zadie Smith, Leigh Raiford, and others. —L.C.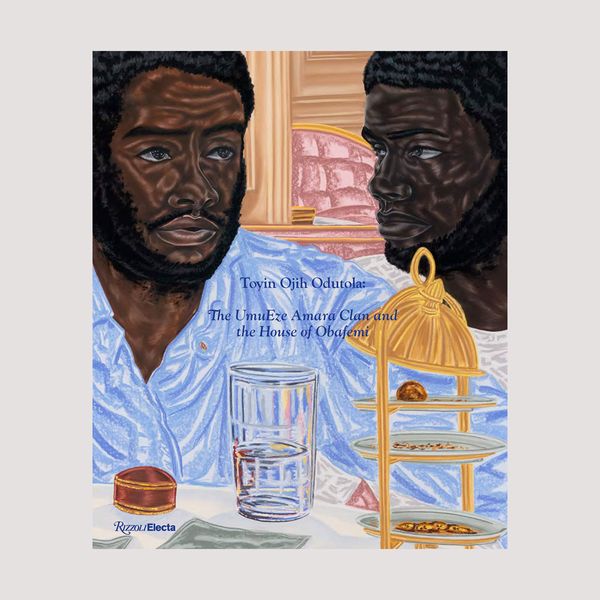 African Artists profiles the work of over 300 mostly contemporary and modern artists from the continent, including noteworthy names like Lubaina Himid, but also lesser-known talents. The book's breadth doesn't mean it's simply a primer: African Artists contextualizes each artist's work — geographically and historically — making it an insightful read for art novices and seasoned collectors alike. —C.M.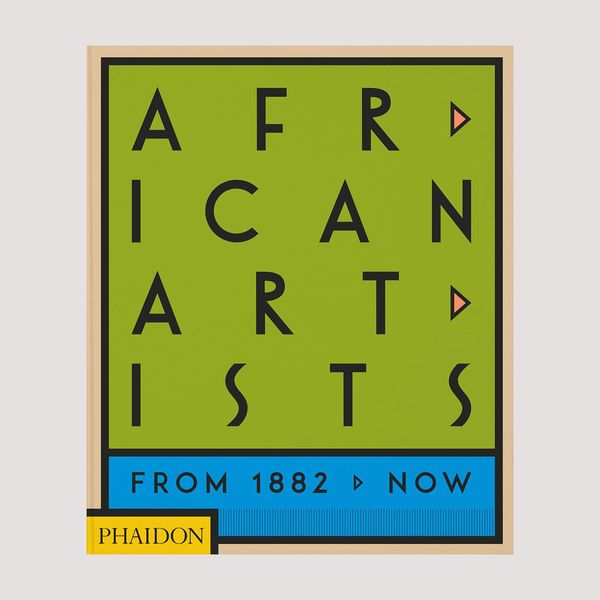 Interdisciplinary artist Kara Walker is best known for her room-size silhouettes and installations exploring Black identity, gender, and violence. Lesser known are her works in graphite, gouache, and watercolor, which are reproduced here — for the first time. The 600-page volume also gives its viewer an intimate look at Walker's creative process through journal entries, typewritten notes on ind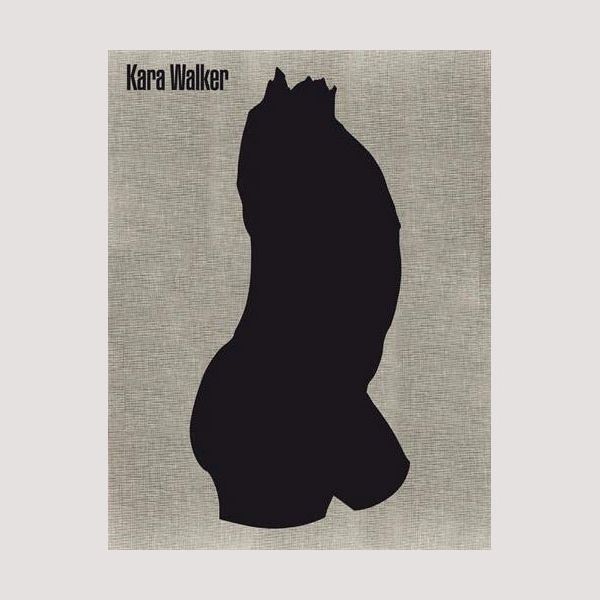 ex cards, and sketches. —C.M.
Coffee table art books of Interiors
and 
Architecture
Built to resemble giant LEGO blocks, the LEGO house in Billund, Denmark, (the brand's hometown) features colorful zones dedicated to building skills like problem-solving, social interaction, and creativity. The next best thing to an in-person visit, this book lets fans and collectors experience the creative philosophy at the heart of the brand through essays, interviews, and photos. —Karen Iorio Adelson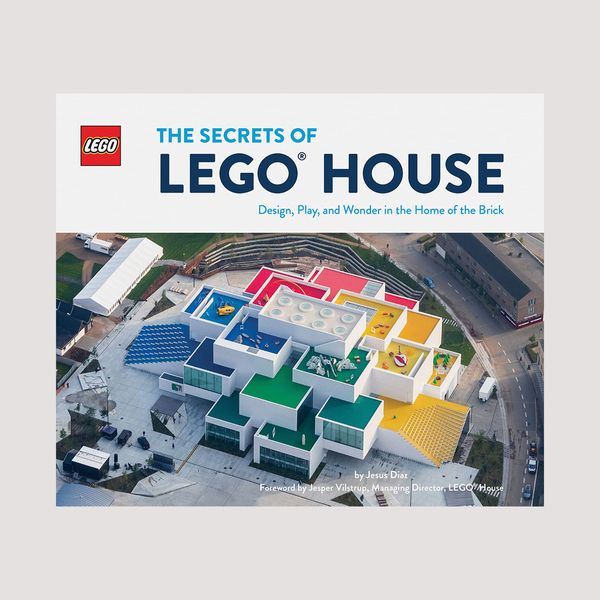 Compiling photographs of more than 400 residences across ei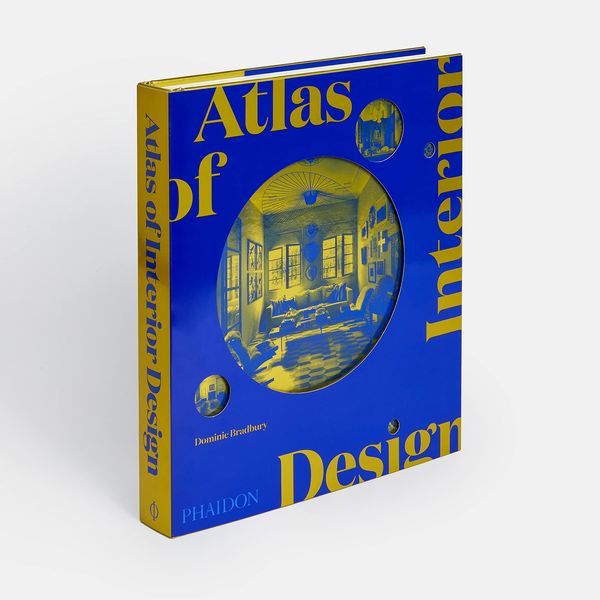 ght decades and 50 countries, the Atlas of Interior Design is a comprehensive ode to rooms and the people who make an art form of arranging them. From minimalist Axel Voorvoordt–designed mansions to maximalist, heavily wallpapered Bavarian dachas, there's inspiration here for anyone whose love for interiors extends beyond Instagram. —Kat Gillespie
Coffee table art books of Fashion
For nearly 30 years, Bill Cunningham's camera was proof that you'd been invited to the right party. Compiled by Cunningham's colleague John Kurdewan, author Steven Stolman, and artist Ruben Toledo, this book features summertime society photos taken by the late New York Times photographer at flashy events held all over the city and beyond. It's a Champagne toast to a loud fashion scene and the quiet man who photographed it. —K.G.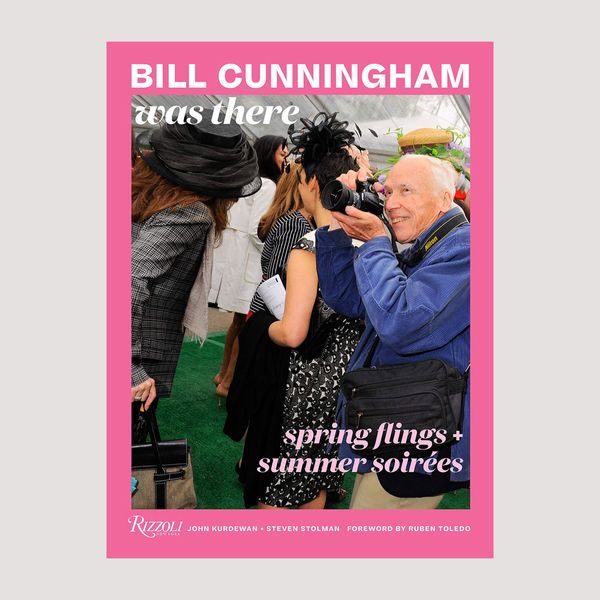 Written by his dear friend Patrick Hourcade, this unique biography of Karl Largerfeld offers a peek inside the designer's world through his art, homes, and friendships. The book includes never-before-seen documents and intim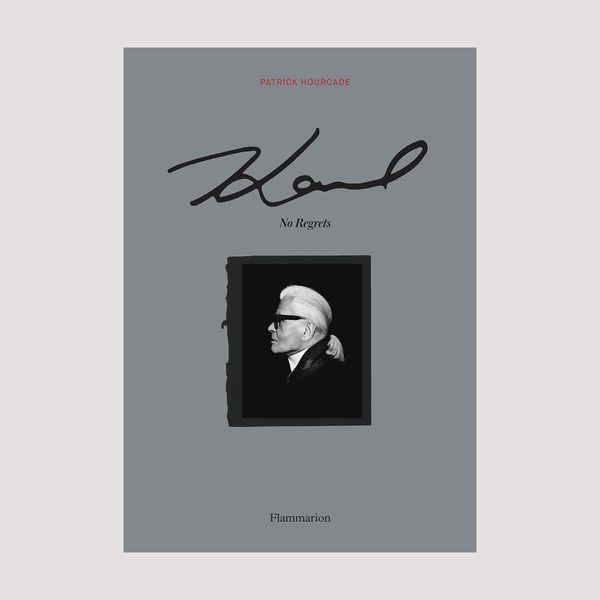 ate stories involving everyone from famous friends like Yves Saint Laurent to his longtime boyfriend Jacques de Bascher. Hourcade, a photographer and former artistic director of Vogue Paris, bonded with Lagerfeld over their love of design and in this book takes readers on a journey through their discoveries. —Jenna Milliner-Waddell
Celebrating the 70th anniversary of Finnish textile brand Marimekko, this vivid volume includes images of the brand's iconic prints, collaborations, and moments in fashion history. Design lovers will relish peeking behind the printmaking process and exploring how patterns go from sketchbook ideas to screen printed fabrics and onto dresses, furniture, home goods, and more. —K.I.A.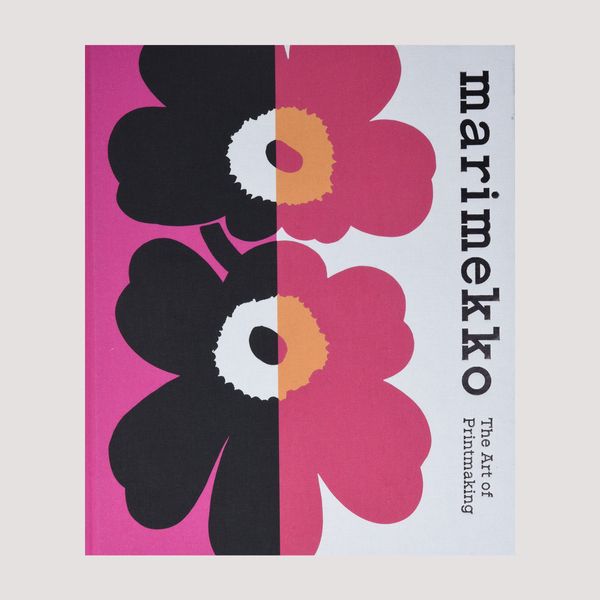 So much more than just a swoosh, Nike has invented and perfected an athletic design ethos with truly global influence. Better Is Temporary tells that brand story in bold detail, both digging into the archives and looking to the future. Showcasing the unique colorways that make Nike's products so covetable, this visually stunning book will please sneakerheads, design lovers, and marathon runners alike. —K.G.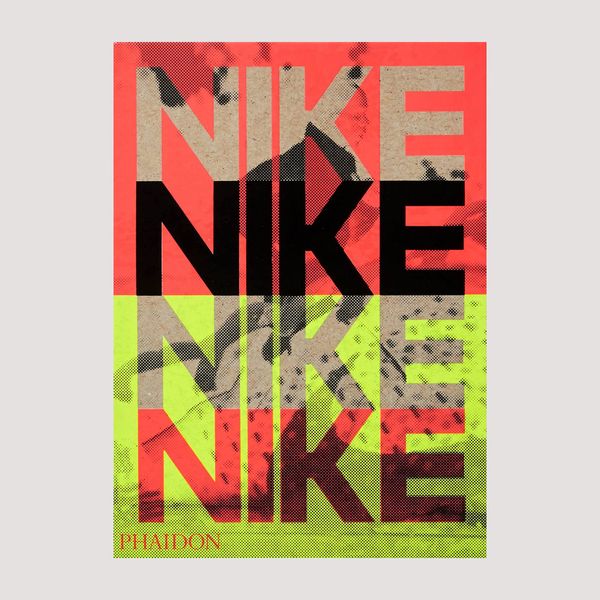 Dazed has had its finger on the pulse of youth culture for decades. This tome revisits some of the magazine's most iconic moments — ranging from its first-ever issue in 1991 to Young Thug in a bubble bath circa 2015 to David Bowie and Alexander McQueen's first-ever recorded conversation, which took place in 1996. —T.D.H.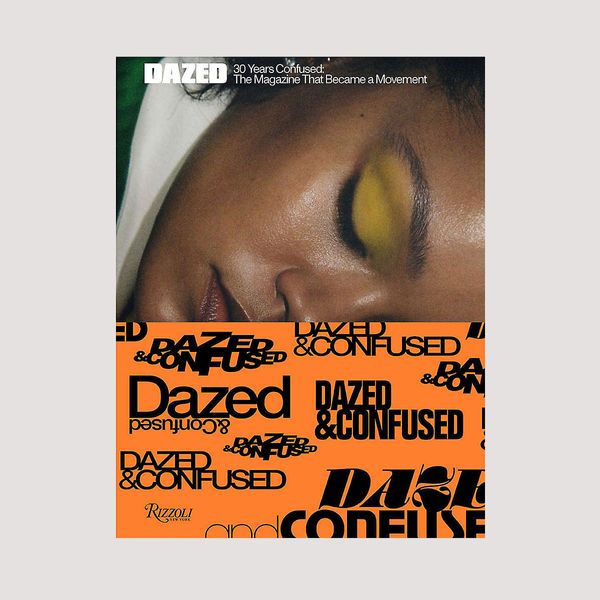 With long TSA lines and canceled flights due to "scheduling issues," it's hard to think of travel these days as anything other than a mess, but Come Fly With Me offers a reminder of just how glamourous the airport can be. This collection of photos, curated by former Rolling Stone creative director Jodi Peckman, sucks you in with images of celebrities at airports — a simple, sometimes mundane activity that has given us some of the most iconic photos. From moments like Dolly Parton dancing through Heathrow in heels in the '70s to more recent photos of celebrities trying to keep a low profile in sweats at LAX, this book captures it all. —J.M.W.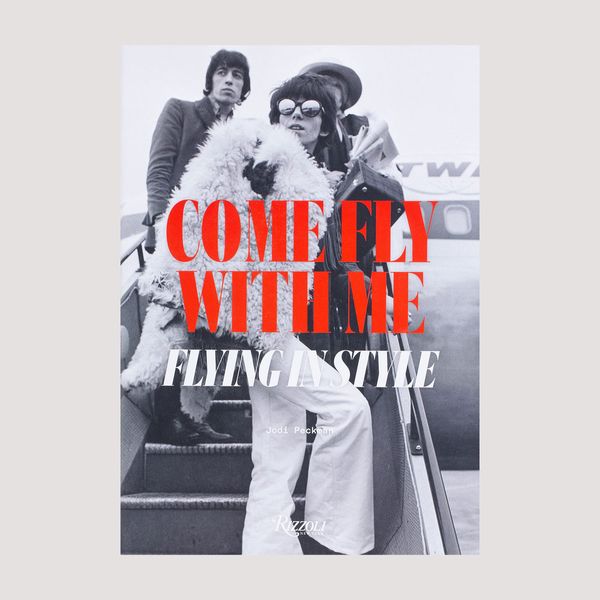 See how the stylish, sustainable sausage gets made at Ganni. This monograph documents the Danish fashion brand's evolution, Scandinavian style, and what it means to be a #GanniGirl. The label, created by husband-and-wife duo Ditte and Nicolaj Reffstrup, was designed to celebrate creativity and individuality, and the brand's diverse network of creatives is a testament to that. Here, they help tell Ganni's story while looking back at past collaborations and collections and looking forward to the even more sustainable future of the brand — starting with this book printed on FSC certified paper. —J.M.W.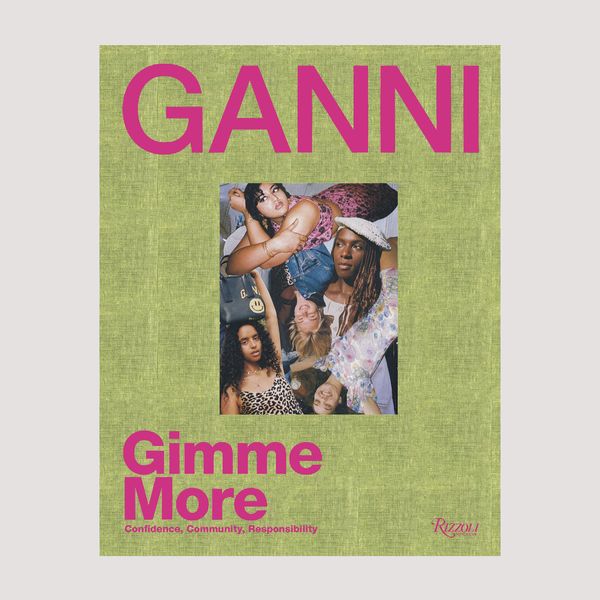 Coffee table art books of Television
and 
Film
Arts writer Katya Tylevich interviews Gus Van Sant about his 40-year career in the first monograph about the director's expansive oeuvre, from Mala Noche to Drugstore Cowboy to Good Will Hunting. Van Sant, who's also an accomplished artist, photographer, painter, and writer, shares insights into his creative process and also gives us a look at some of his unpublished photos, images, and behind-the-scenes shots. —L.R.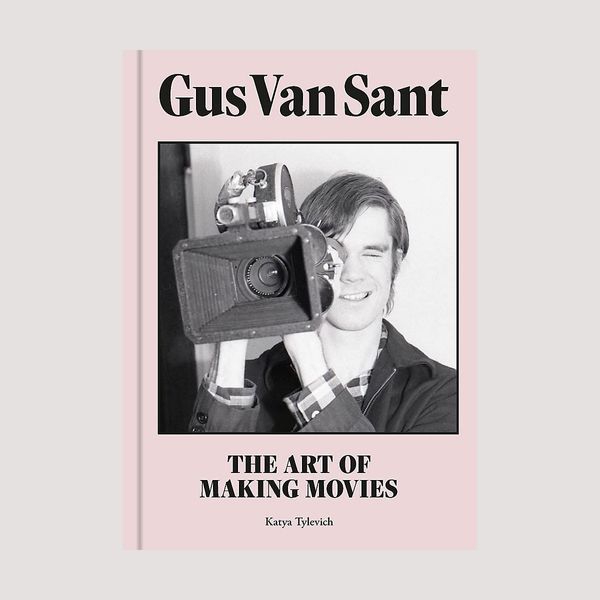 Director Spike Lee doesn't need an introduction. This "career-spanning monograph" showcases never-before-seen images of Lee's creative process and behind-the-scenes set shots. The hundreds of photos are even from Lee's brother, David. And for all the typography nerds out there, the book uses a font inspired by the brass rings Radio Raheem wore in Do the Right Thing. —A.P.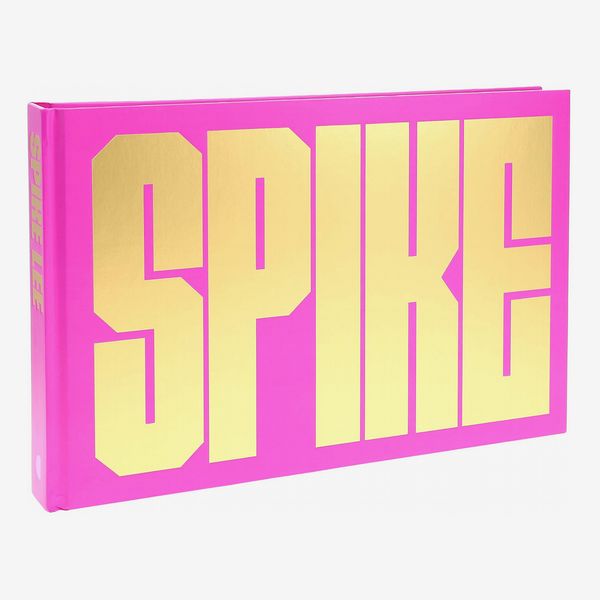 Taken from the personal archive of Chas Gerretsen, a war photographer hired by director Francis Ford Coppola to capture stills on the set of Apocalypse Now, this collection pairs full-color photos with Gerretsen's reflections on his experience during filming. The images include rare behind-the-scenes looks at stars Marlon Brando, Martin Sheen, and Dennis Hopper and local residents who were in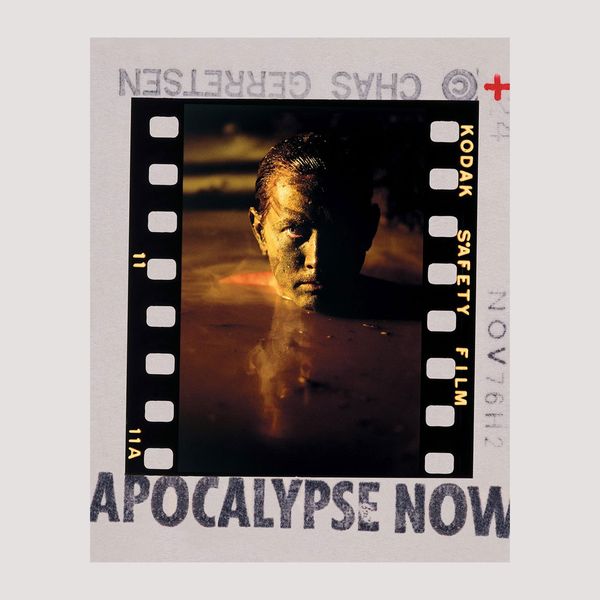 corporated into the film. —K.I.A.
Production company A24 knows merch: They've sold everything from a branded dog collar to much-hyped T-shirts designed by the brand Online Ceramics. This year, they published For Promotional Use Only, a compendium of the wide world of offbeat movie merchandise, spanning from 1975 to 2005. The book includes a Stepford Wives frisbee, a Crocodile Dundee II pool float, and Being John Malkovich nesting dolls. —E.S.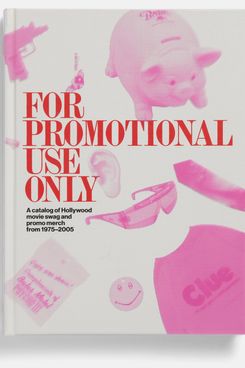 F.A.Q: C
offee table art books